Going digital: What will it take for the oil and gas industry to succeed?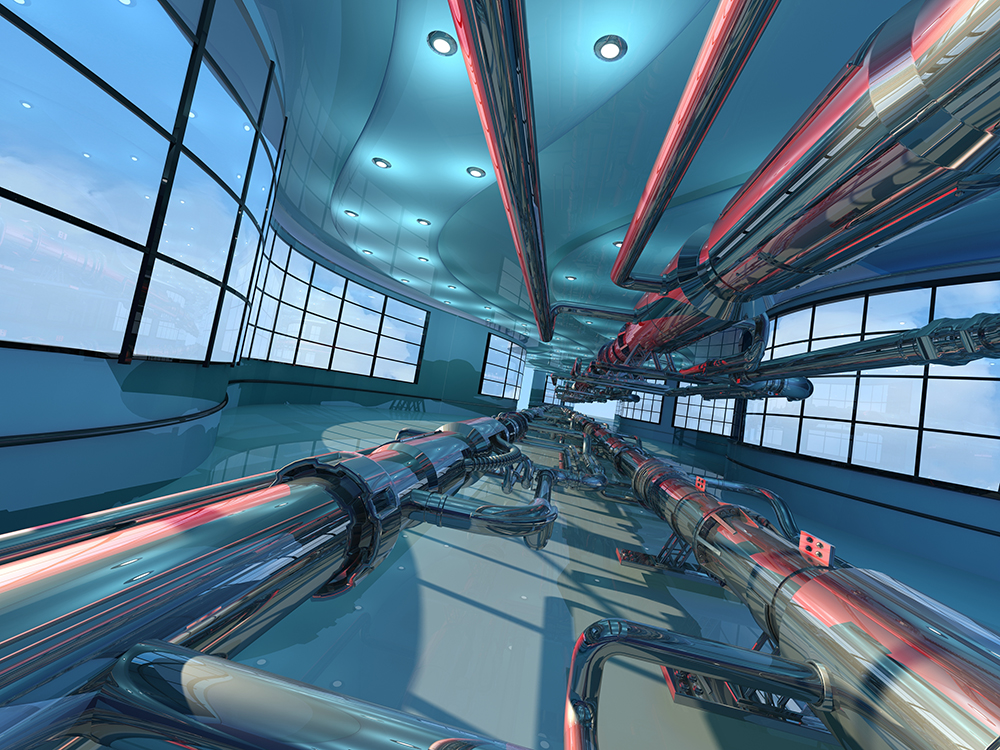 How will the rise of digital and analytics change the more traditional oil and gas industry? We explored this increasingly important question with industry leaders at a recent discussion we co-hosted with McKinsey & Company. The answers remain to be seen, but we are beginning to see the effects and possibilities more clearly. Undoubtedly, the future of oil and gas will be fundamentally influenced by digital and advanced analytics, and leaders are already pursuing multiple high-value opportunities. For example, advanced analytics have driven a 250 percent increase in oil yield since 2015 by pinpointing where to drill in the Permian Basin, and digital tools have led to an 80 percent reduction in engineering spend within the industry. The opportunity is significant, but moving the needle on digital transformation will require many oil and gas companies to transform their organizational structures and how they look at talent.
One of the main concerns expressed by the group was: Who should own digital? The consensus was that there is no right answer, but that digital will need a clear home at least in the short term. Initially, most oil and gas companies will need to establish a digital unit to drive the digital agenda, then integrate the function into the broader business in the longer term. Of course, there are pros and cons associated with any change to organizational structure: A centralized approach to digital provides control over efforts, but may not yield the tailored approach necessary to achieve results on the front lines. At the same time, decentralizing digital solutions could create conflict among business units and inconsistency across the organization. Additionally, the leader of these models has a strong impact on outcomes: A digital leader who focuses primarily on the technical aspects may not align with the needs of the business, while an operations leader could create bespoke business solutions that may not be scalable.
It's important to note that with any approach, "Line leaders have to 'get it' and the CEO is one of the most important chief digital officers," according to one oil and gas executive. Put bluntly: Without commitment from the top, digital efforts are doomed before they begin.
In addition to shifting organizational structures, oil and gas companies will need to challenge their perceptions of talent. "The oil and gas industry likes people with 20 to 30 years of experience, but now we need people five years out of college," said one leader. "Digital requires us to turn our thinking on its head." The typically insular oil and gas industry will also need to look to other sectors for talent and ideas. For example, in order to implement the on-demand service model that typifies the ride-sharing sector, oil and gas companies will need to collaborate and share information with other industries. "The challenge to sharing data is not insurmountable," one leader remarked. "Airlines are in a high-hazard industry and they have become comfortable with outsourcing maintenance to GE and similar companies. We should understand how they embarked on this journey."
To attract digital and analytics talent — who are often drawn to Silicon Valley and other cutting-edge industries — and successfully drive digital transformation, a culture change is often necessary. According to another industry leader, "The barriers to digital transformation are primarily cultural, and a paradigm shift is required." An organizational culture that encourages learning and innovation will be critical. Democratizing information rather than transmitting it from the top-down can help create an environment of collaboration where digital — like safety — becomes everyone's job. Using data to demonstrate the value of digital efforts can help overcome resistance to this shift.
Digital must also be a priority at the board level, which is not always the case on oil and gas boards, one senior executive said. Bringing on directors with dedicated technology expertise is a critical step, but the entire board must engage in more robust discussions about technology trends and the resulting risks and opportunities they present for the organization. Questions oil and gas boards should be considering include:
Do we know enough about technology?
Are we prepared for a cyber attack?
How can we help drive innovation?
Ultimately, there is no silver bullet when it comes to digital transformation. Many organizations have made progress, but there is still a long way to go before the industry truly maximizes all the opportunities digital presents. Oil and gas companies will always have a strong need for deep domain expertise, but they will also need to inject fresh thinking throughout the enterprise — and the board